Who are we?
We are a group of experts from various disciplines who combine years of experience in corporate management, corporate development and procedures with new technologies and processes and put them into practice. From management to leadership, from company director to company conductor, from hierarchy to self-organization, from automation to autonomization, from real to virtual, from alert to agile.
Peter Pirker
I really like to think in new and different ways to drive business forward. My passion is to learn – to experience new ways to build organizations, to get to know new technologies, to stay curious, to try something new and to enhance my experience. I like to share the benefits with others so they can grow and achieve their goals. The digital transformation has therefore become my field of activity, in which I can bring out my strengths.
I have over 20 years experience in an international environment as a project manager, business analyst and software developer. During this time I learned to translate different needs of different groups and cultures into projects, both in countries and in companies. I've learned to align these needs because I know that without considering cultures in business and IT, an organization can not transform itself.
Since 2016, I have been working as a co-founder on fast2drive.com, a comparison platform such as Trivago for leasing and long-term rental. fast2drive.com was started as a Lean Startup. In doing so, I have found that long-term planning is an illusion. Only an agile and adaptive approach is the key to a successful project, especially in a rapidly changing world where businesses and business units are affected by disruption and must change quickly to survive.
There is a Chinese proverb: "When the winds of change blow, some people build walls while others build windmills."
I love to build windmills.
Andreas Krems
I am curious and always interested in current developments. How will trends such as digitization, Industry 4.0, the Internet of Things, or Agile Leadership affect companies in the future, and what must or may we have to do today to stay ahead of the game?
For more than 30 years I have been working in management and have come to know and appreciate as a consultant, managing director, entrepreneur and founder the most different forms of business in various industries. In doing so, I was allowed to work with many people in different countries, develop ideas and put them into practice. From working in clearly structured procedures and processes in multinational companies to creative and chaotic work in start-up companies, it was always exciting to see how and why developments evolve.
What has always fascinated me is that there seem to be no guarantees of success and recipes for success, but always cause attitudes of people the decisive edge. Creativity, agility, willingness to learn, being able to inspire others and a good deal of courage to get involved in new things should play a major role here.
The French economist Jean Fourastié once said aptly: "The future will look the way we shape it"
Being involved as an entrepreneur and manager in changing and learning from it, or as a sparring partner, helping others to reflect and find new ways is the greatest fascination and joy in my professional life.
Professional Highlights:
"Group Business Development Director, LeasePlan Corporation, The Netherlands – holding the world's largest fleet management company
"Managing Director and Sales Manager, LeasePlan Austria / Switzerland – Full Service Leasing Company
Founder, General Manager and Chief Financial Officer, SeaLife Pharma – StartUp Company in R & D / Biotechnology
"Founding Member and Independent Advisor, Neways International Group – Management Consulting and Behavioral Training for Management and Sales
Andreas Krems
Roland Zimmermann
"Those who love the power of change, actually live".
I'm not the right person to write about the music of Richard Wagner, but this, his quote, I can win much. Life itself is permanent change. Change makes life interesting.
That's probably why I've always spent my 25 years working in projects. I do not know routine. At the beginning of my career, I was a software developer, then often a project manager or business analyst. In the vast majority of projects, the environment was international, with distributed teams. I never saw this as a problem, but as a matter of course.
When things get complex in projects, maybe a bit bumpy and exhausting, I feel good. I am a long-winded person who understands how to be the "integrator" between the technical department, the IT department and the supplier for clarity and productive project implementation.
"Digitalisation" is nothing new to me. As a trained business informer I have been dealing with "digitization" for a long time. What is new is the progress made in certain areas (such as deep learning for voice and image recognition), how quickly new, powerful technologies are being developed (such as blockchain) and how obvious these technologies are for everyone in everyday life (such as social media). ,
My very own core area is "E-Procurement" – this is about the digitization of operational and strategic purchasing processes.
I also like to deal with data in general – interpreted and visualized correctly, they often bring decisive transparency.
Digitization creates unforeseen, fascinating applications. But at the same time, the new diversity also makes our professional lives more complex. Orientation and creativity is required.
I would like to help people and organizations to develop suitable digitalization strategies and to implement them successfully.
Change is exciting.
What's next?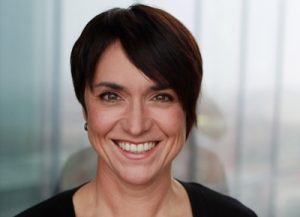 Manuela Prinz
I find it exciting to immerse yourself in new agile working environments, to shape them and to question the rigid structures of organizations and to find solutions. span> div>

Today I am concerned with the digital transformation and the challenges to the working world of the future. span> div>

div>

At the beginning of my career, number worlds have captivated me. As head of a finance department, I was familiar with reporting, monthly and annual financial statements. Almost 20 years ago I found my real passion with Human Resources. Span> div>

div>

As a leader in an international corporation, I was responsible for my team and as an internal service provider for more than 160 employees. My focus was on the introduction of new HR tools, the digitization of personnel files, the implementation of restructuring and transformation as well as the qualification of employees. Span> div>

div>

Problems did not persist. But as a trained mediator and business coach, it has become important for me to solve the blockages, conflicts or fears and to maintain and cultivate an open, clear culture in the company. Span> div>

div>

"Life is the movement!" (Socrates) span> div>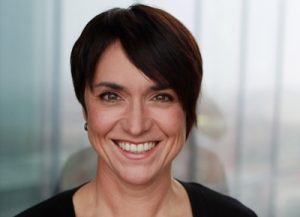 Manuela Prinz